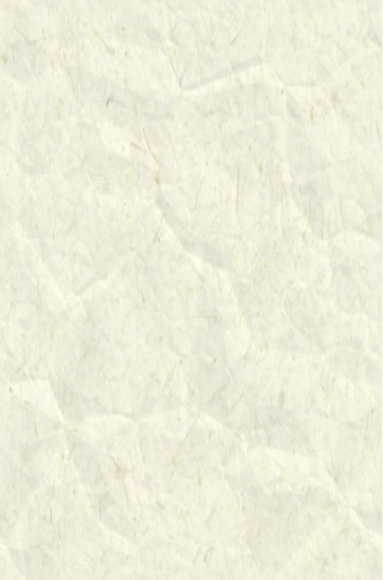 2003-06 after the loss
My late wife Viriginia passed away in 1995 and the best part of the process was the care we got from the local hospice organization. I wanted to do a project and give back. I was hoping to do an in-care piece, but they had just had one made. They wanted an 'after care' video. This was the result...
Almost everyone struggles with loss and the grief that accompanies it at some point in their life. This film looks at several families who are each dealing with a recent loss in their lives. The losses that the families experienced were different – a child, a parent, a grandparent, a spouse, a sibling, … The reactions and ways that the families were dealing with the loss were as diverse as the loss.
This film was done with the support and cooperation of Hospice of Larimer County and of the various people involved especially the Sanders, Redding, Stringer, Engeman, Berger, and Johnson families.
In addition to the 23 minute documentary, I did a set of additional 168 minutes of video material for Hospice to use in training.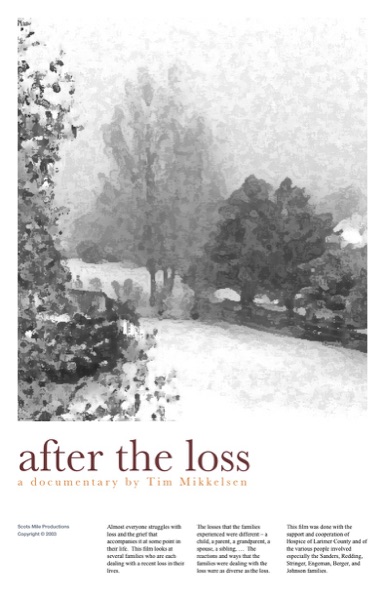 Production details
Duration: 23 minutes
Cameras: Canon GL1, Canon XL1
Recording: MiniDV tape
Format: 4x3 SD (720x480)
Audio: Stereo
Edit suite: Final Cut Pro


Credits
Producer/Director: Tim Mikkelsen
Voice over: Rick Turley
Interviewees: Tracy, Kendall, and Ryan Sanders
Hunter and Eric Redding
Chelsea Uhland, Cameron Williams,
and Peggy Stringer
Richard and Isabel Engeman
Susan and Jessica Berger
Kayla, Lauren, Madison,
and Kelly Johnson
Hospice staff: Nancy Jakobsson, Matt Miller,
Amy Graver-Beers, Julie Graul,
Janet Severance, Sarah Painton,
Sandra Rector